The Wrap-Up brings you the 10 largest music news stories of the week as well as information about new album and music video releases.
HEADLINES OF THE WEEK
1. Grammys nominations are released
Music doesn't really have an awards season the way film does, but things certainly seemed to heat up on the music awards front this past week. Let's get started with the big one: the GRAMMYS!
There was lots of good music this year, and some of our favorite artists were recognized in the nominations, which came out last Friday. We're rooting for:
Hozier ("Take Me to Church" was nominated for Song of the Year), Beck (Album of the Year, among others)
Bastille (Best New Artist)
Coldplay (Best Pop Vocal Album, among others)
The Black Keys (Best Rock Album, among others)
Jack White (Best Alternative Album, among others)
Paramore (Best Rock Song)
Arctic Monkeys (Best Rock Performance)
Cage The Elephant (Best Alternative Album)
Arcade Fire (Best Alternative Album)
Alt-J (Best Alternative Album)
Yes, we're rooting for the majority of the contenders for Best Alternative Album, but what can we say? We are, after all, "WBRU, your alternative." It's too hard to choose.
2. BBC Music Awards debut
And the award for best new mainstream music award show goes to… BBC Music Awards (Are there awards for awards shows? Whoa, that's meta.) (Oh wait apparently there are.) for being the only new mainstream award show. Disclaimer: I did not watch this. I did read an entertaining liveblog several hours later though, so maybe that counts? Sounds like it went well, and apparently it was watched by 3.9 million people. Coldplay and Clean Bandit performed, Pharrell won Song of the Year, and Ed Sheeran won British Artist of the Year.
3. Golden Globes soundtrack awards race
To round out our trifecta of awards news items, we'll pretend that this isn't a music news wrap-up and talk about the Golden Globes…or, at least, we'll talk about the Golden Globes' version of a music award: soundtrack. Lana del Rey is up for her song "Big Eyes" from the movie Big Eyes, John Legend's up for "Glory" from Selma, and Sia's up for "Opportunity" from Annie, but we secretly predict that Lorde will win out with "Yellow Flicker Beat" from The Hunger Games: Mockingjay – Part 1.
4. Coldplay releases new soundtrack song for Unbroken.
Speaking of soundtracks, here's a first look at the song that Coldplay wrote for the Angelina Jolie directed Unbroken. "Miracles" is a piano and acoustic guitar ballad—definitely a change from the electronic sound we got used to from "Sky Full of Stars" and the rest of their latest album, Ghost Stories. The whole soundtrack is out on December 15th, and the movie opens on December 5th.
5. Seventh and last studio album from Coldplay?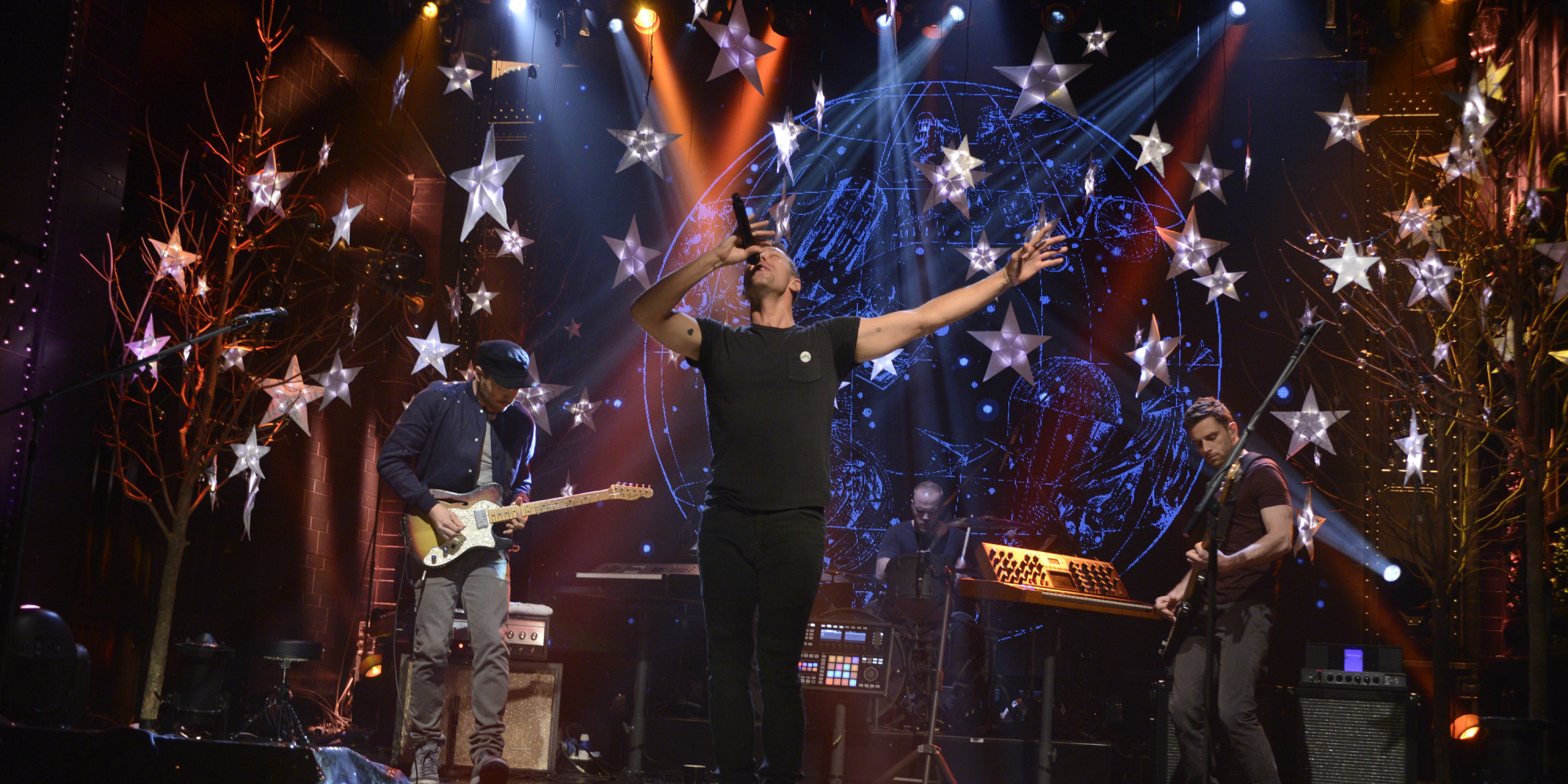 In other Coldplay news, the four Brits are back in the studio just a few months after Grammy-nominated Ghost Stories came out. No tour, no huge promotion, just back to business. When can we expect their 7th album? We're not sure, but frontman Chris Martin did let two pieces of information drop: The band will tour next time around, and this album might be their last. Of course, we've heard that kind of speculation from Coldplay before, so I guess we'll have to wait and see. Check out the interview where he discussed this below.
6. Airborne Toxic Event birthday!
On Wednesday, December 10th, Noah Harmon, the former bassist of The Airborne Toxic Event, turned 33. Unfortunately, we won't be seeing him alongside the rest of the band when they play next Tuesday at Lupo's! The Airborne Toxic Event is headlining WBRU's Jam alongside Forest Fires, Robert DeLong, and Panama Wedding. Get tickets here, or, if you already have them, get excited by listening to their latest single, "Wrong."
7. New Modest Mouse album coming
The last time we had a whole new album from Modest Mouse, Justin Bieber had yet to be discovered and Obama was a long way from the President's office. But Modest Mouse is back: they just announced that they'll be releasing their first new album since 2007's We Were Dead Before the Ship Even Sank sometime early in 2015.
According to a cryptic Instagram, their first single will be called "Lampshades on Fire" and should be released on Monday, December 15th.
8. "Lost Boys," the lost Lorde song
Lorde posted a hint of an old track on her Tumblr on Thursday. "Lost Boys," the title of the piece, was apparently recorded in March of 2013 but rejected in favor of the other songs on Pure Heroine. In her typical self-effacing manner, she paired the clip with text saying "it was not a good song, i promise, haha." We politely disagree, Lorde! We're excited to hear what's next from Lorde, but in November she told Rolling Stone that lately she's been focusing on writing, performing, and working on the Hunger Games soundtrack. Recording will come; for now, we'll wait patiently and listen to the little snippets of new music like "Lost Boys."
9. The Black Keys on Austin City Limits in January
Austin City Limits, the legendary show dedicated to live music performances, is back for the tail end of its 40th season this January. Check out the latest promo clip, featuring The Black Keys' hit "Fever," here. Also on the show in January will be WBRU favorites Spoon, Sam Smith, and Foo Fighters.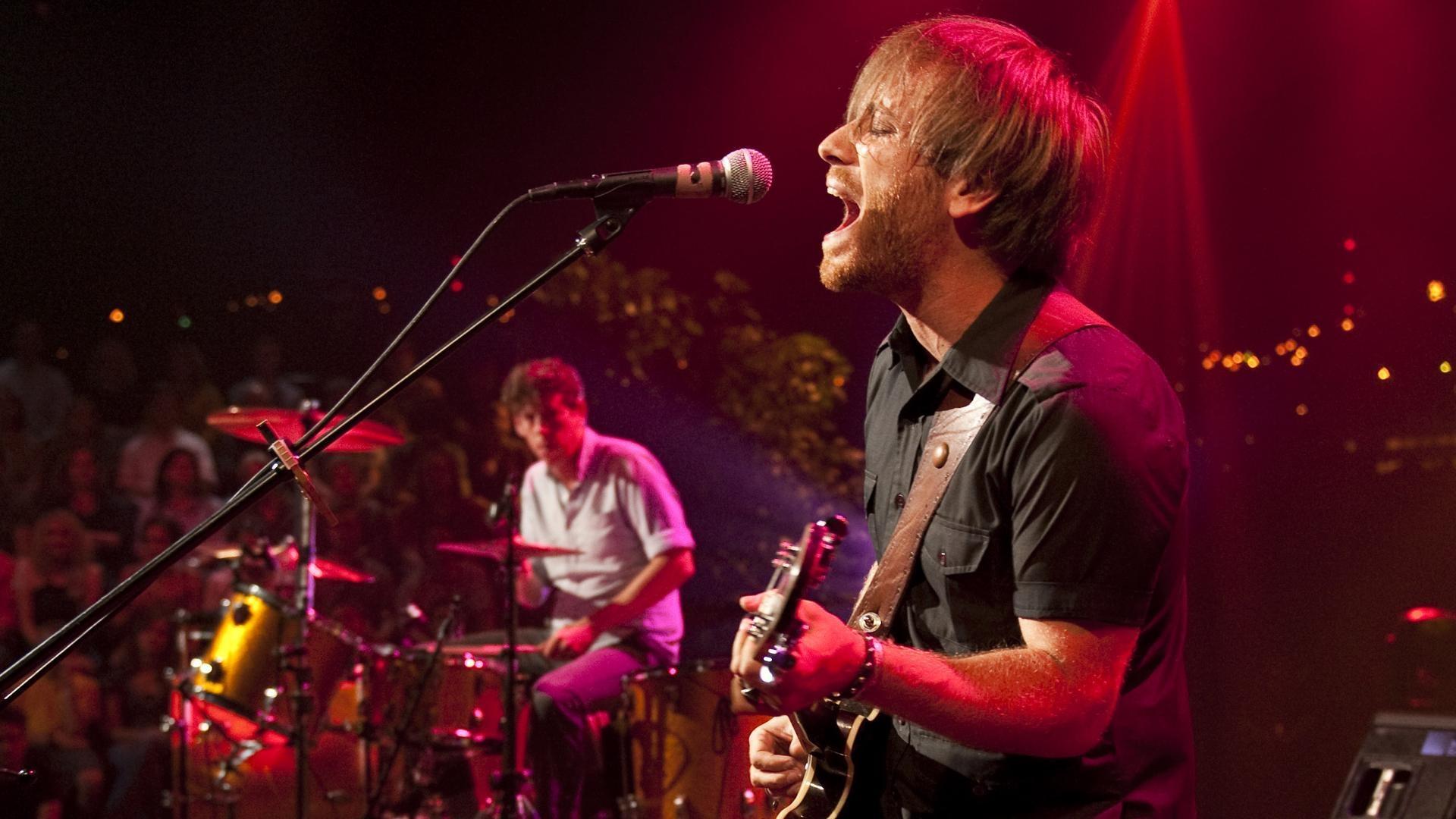 10. Bob Dylan covers album
Bob Dylan is releasing a covers album (maybe he's been inspired by some of our Under the Covers posts?) titled Shadows in the Night on February 3rd.  Not just any covers: all ten songs on the album are Frank Sinatra. Dylan, 73, is coming off a tour—he played in Providence in November. BRU might not play a whole lot of either Dylan or Frank Sinatra, but we can't deny their greatness. Here's the first single, "Full Moon and Empty Arms."