The Wrap-Up: This Week in Music + 12 Cuts
The Wrap-Up brings you the 5 largest music news stories of the week as well as information about new album and music video releases.
HEADLINES OF THE WEEK
1. Disclosure teases new song feat. Sam Smith, album
Caracal, the new album from Disclosure, is coming up on September 25th, and we're excited for some more cross-genre summer anthems like "Latch." "Holding On," the first single, which was released a couple weeks ago, assured us that the British electronic duo hadn't lost it; this Instagram preview of "Omen," the second collaboration with Sam Smith, confirms it.

The duo also premiered "Moving Mountains," a more relaxed, electronic tune, earlier this week. It's a bit tricky to actually track down the song, but follow the directions at Consequence of Sound and you'll find it! Caracal comes out September 25th; preorder at their website.
2. Dave Grohl… still injured, still being a rock star (with his doctor)
Dave Grohl has had a wild ride these past couple months, and the news doesn't stop coming: his most recent attempt to break the monotony of a broken leg (it comes with the territory) featured none other than his orthopedic surgeon, Dr. Lew. While playing at Fenway last weekend, Grohl and his doctor performed a duet together.
We imagine that the two have become very close recently, but their cover of Seven Nation Army probably took their relationship to a new height. The real question is, when is Doc Lew's album going to drop?
3. James Franco is writing a book about Lana del Rey
File this one under "random things that James Franco does" (see: Bound 3 feat. Seth Rogen, PhD at Yale): he plans to publish a book about close friend Lana del Rey. The 100-page tribute, titled Flip-Side: Real And Imaginary Conversations With Lana Del Rey" and co-written with author David Shields, is set to be released next year. Franco gave us a sneak peak earlier this year with his article "Shades of Cool:"
I wanted to interview Lana for a book and she said, "Just write around me, it's better if it's not my own words. It's almost better if you don't get me exactly, but try."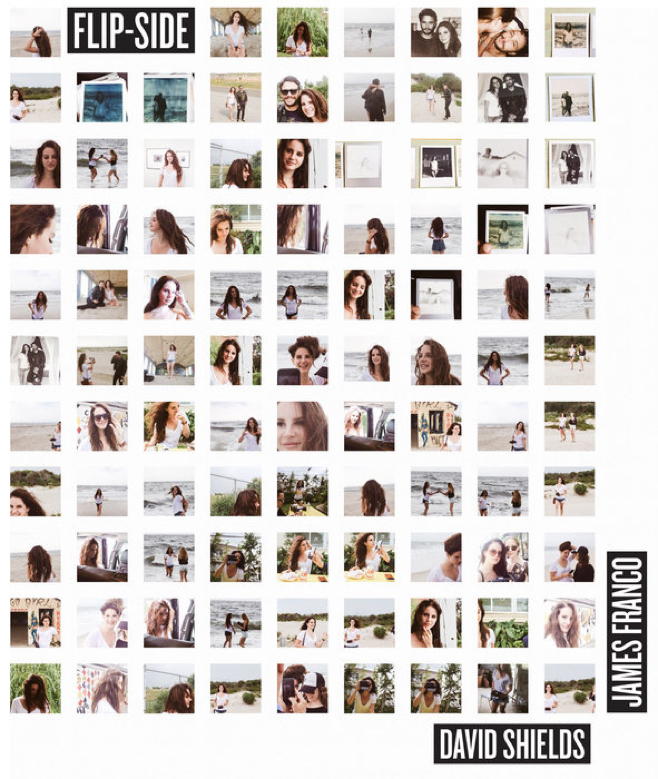 So will the book be about Lana? About her music? About their friendship? About something that's her but not quite? In the meantime, check out Lana's latest single, Honeymoon, below!
4. James Blake to feature Kanye and Bon Iver in his upcoming album
If you don't already listen to a lot of James Blake–and, unless you're an Exposure fan, you probably don't–it's about time to start. He just confirmed that both Kanye West and Bon Iver's Justin Vernon will be appearing in his upcoming album, Radio Silence. Kanye has overlapped a few times with some of our favorite artists, and we've loved it every time despite our initial "…what" reaction. And in this case, we're excited to see where James Blake's electronic production prowess can take Kanye's rapping and Bon Iver's crooning indie. Check out the title single off Radio Silence below!
5. Thom Yorke surprise performance with Portishead
Thom Yorke released his most recent solo album, All Tomorrow's Boxes, last September, but he didn't tour or play the new album live…until last week. The Radiohead frontman showed up on stage with fellow British experimental rockers Portishead (too many name similarities!) at UK festival Latitude to perform "The Rip."
The performance with Portishead preceded his own set at Latitude, where he played "A Brain in a Bottle" among other songs off of All  Tomorrow's Boxes. There isn't any official footage from the show, but if you can't wait to see the new album live (and, you know, couldn't make it to the UK for the weekend), check out some fan-shot video here.
And now, your 12 CUTS ABOVE THE REST!